Posts Tagged 'President Obama'
Excellent article below from Breibart.com.
At least businesses like Google know when to call it quits and stop throwing money down a rat hole. Too bad liberal-socialists-progressives in government don't know when to quit, as they continue to throw hard-earned taxpayer money down any rat hole they can find. Actually liberal-socialists-progressives love to find some secret rat holes in which to throw tax payer cash and claim they are doing it for the common good. They would never, never admit to wasteful government spending and let citizens keep more of their money.  For example just look at liberal-socialist-progressive President Obama and his continually propping up many failed projects. I am now thinking about projects like
Solyndra,
that promised a bright future with renewable energy but failed in a big way. Anyways, read further the article below as it shows how Google experts have wisely given up on so-called renewable energy, at least for now.
by JAMES DELINGPOLE 22 Nov 2014 at Breitbart.com
Some people call it "renewable energy" but I prefer to call it "alternative energy" because that's what it really is: an alternative to energy that actually works (eg nuclear and anything made from wonderful, energy-rich fossil fuel.)
Now a pair of top boffins from uber-green Google's research department have reached the same conclusion.
Ross Konigstein and David Fork, both Stanford PhDs (aerospace engineering; applied physics) were employed on a Google research project which sought to enhance renewable technology to the point where it could produce energy more cheaply than coal. But after four years, the project was closed down. In this post at IEEE Spectrum they tell us why.
We came to the conclusion that even if Google and others had led the way toward a wholesale adoption of renewable energy, that switch would not have resulted in significant reductions of carbon dioxide emissions. Trying to combat climate change exclusively with today's renewable energy technologies simply won't work; we need a fundamentally different approach.
Why is renewable energy such a total fail? Because, as Lewis Page explains here, it's so ludicrously inefficient and impossibly expensive that if ever we were so foolish as to try rolling it out on a scale beyond its current boutique levels, it would necessitate bankrupting the global economy.
In a nutshell, renewable energy is rubbish because so much equipment is needed to make it work – steel, concrete, copper, glass, carbon fibre, neodymium, shipping and haulage – that it very likely uses up more energy than it actually produces.
Yet our political class remains committed to the fantasy that the emperor's green clothes are perfectly magnificent. Earlier this week, for example, the British government chucked £720 million of taxpayers' money into a cesspit labelled the Green Climate Fund.
In theory this UN-driven initiative is supposed to help Third World countries cope with the effects of climate change. In reality, all it will do is force on their struggling economies more of the costly, intermittent renewable technologies (wind turbines; solar; etc) which have proved such a disaster for the advanced Western economies.
If we really want to throw money at the developing world so it can combat climate change, then what we should really be doing is insist that it is spent on adaptation projects – not, heaven forfend, ones to do with "decarbonisation."
How to solve the problem of too much taxes, regulation and bureaucracy? Easy, just introduce more loopholes and pile on even more bureaucracy. This is typical #LiberalLogic. It is time the American people wake up.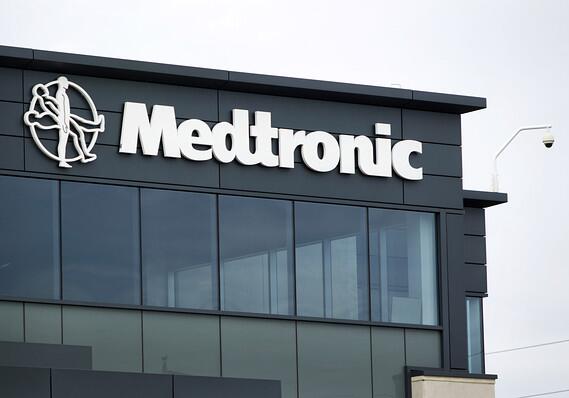 What a tremendous legacy for President Obama and the usual suspects on the loony left. Medtronic, Walgreens, Pfizer and others are all moving their headquarters out of the United States by using mergers and acquisitions in order to save on corporate taxes. Now, this does not sit well with Senator Dick Durbin, the number two head honcho in the US senate and close ally to Obama. Senator Durbin has decided to introduce a bill that will grant about $1200.00 tax credit per employee to companies that keep their headquarters in the US. Un-freaking-believable!! I cannot believe the mindset of these Liberal Democrats. Just pile on more loopholes, red tape and bureaucracy. Never for a moment consider that the policies of the current people in power need to be checked. This is typical liberal logic. [see http://www.forbes.com/sites/brucejapsen/2014/06/25/senators-say-walgreen-domicile-move-like-giving-up-on-america/ ] 
And then Senator Durbin has the gall to scold these companies, accusing them of  "giving up on America" for a measly tax break.
No Senator Durbin IT IS YOU WHO HAS GIVEN UP ON AMERICA!! You and you liberal and progressive colleagues have given up on America many decades ago when you all have decided to try and remake America into something the Founding Fathers don't even recognize anymore, a banana republic or a European-like socialist country.
You and your ilk have decided to not uphold the letter of the law and any decency left in America and have decided to trample on the very US Constitution. You liberals constantly try and try to pass laws that go against every ounce of decency. And if you can't get your way legislatively then you go to the courts and cry and wail sometimes for years and years until you get your planted judges and supreme court justices to pass laws for you. This is what the Founding Fathers never intended the judicial branch to do. Thanks a lot, you lefties. If we ever get the general public to wake up and realize you liberals and progressives need to be voted out in the coming elections I will say to you good riddance. You, Dick Durbin and people like you must be utterly defeated in the arena of ideas if we are to ever have the hope of the American Dream again.
My letter to my Representative and two Senators.
March 18, 2014
Dear Representative McCollum:
Dear Senator Klobuchar:
Dear Senator Franken:
The Obama Regime has blood on their hands. They have the blood of the four men, including U.S. Ambassador Chris Stevens, on their hands since they sat back and did nothing while the tortuous massacre at Benghazi occurred. They have the blood of Border Patrol Agent Brian Terry and the hundreds of Mexican citizens killed by individuals wielding guns from the botched gun running Operation Fast and Furious on their hands. They have the blood of all those who were killed during the shooting initiated by the Muslim serviceman Nidal Malik Hasan who is still not prosecuted under Eric Holder's Department of (In) Justice. The fact that the Obama Regime refuses to answer questions surrounding these avoidable, tragic situations is an insult to the American people and those victims who died in these incidents.
Couple all of these outrageous incidents with Obama's blatant overreach, with his royal decrees that undermine the Constitution, and with his release of thousands of illegal immigrants recently under the guise of budget cuts due to the sequester, and his actions are not simply infuriating, they are impeachable. Add in his thuggish threatening of journalists Bob Woodward, Lanny Davis, and a reporter with the National Journal and we have a presidency ripe for the investigation of a special prosecutor!
As your constituent, I demand that you call for a special prosecutor (and one not appointed by the president) to investigate the ever growing overreaching, disturbing, and dangerous acts by President Obama. I am tired of Obama and the Democrats and their Orwellian world.
Sincerely,
Mr. Willem Dykstra